*Disposable filter is not included in the system price.
MK-T110E is an economically designed gas scavenging system. It protects researchers from being exposed to waste anesthesia gases from a vaporizer. It captures the gases by vacuum and draws them through a disposable filter ( AneTrap Filter ).
NOTE : Nitrous oxide gas cannot be removed.
MAIN FEATURES
Space-efficient desktop model
Suction power level can be adjusted.
Disposable filter can easily be attached or detached.
It is recommended that a filter be replaced with a new one when it absorbs 400 grams of gases.
SPECIFICATIONS
| | |
| --- | --- |
| Instrument Dimensions | W155 x D255 x H165 mm |
| Weight | Approx. 2.6 kg |
| Power Consumption | 8 W 100 V |
ACCESSORY
AneTrap4
AneTrap Filter ( Pack of 4 )
* Can be used for Isoflurane, Sevoflurane
Related Products
Air-tight Chamber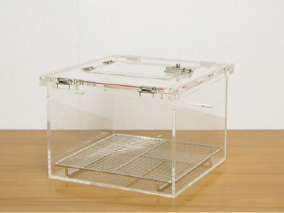 Anesthesia Induction Chambers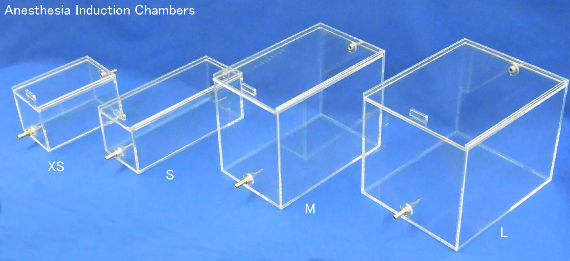 Small Animal Anesthetizer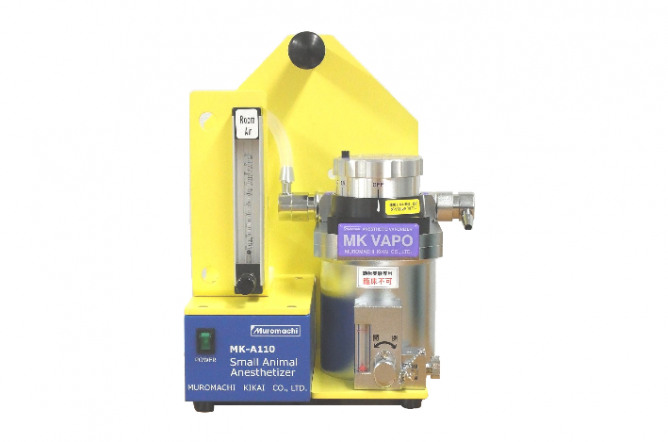 Specifications are subject to change without notice.