Smart & User Friendly
◆ Available for both rats and mice.
◆ Compact and Portable.
◆ Easy Calibration.
◆ Convenient Storage Space
MK-380Si has been designed to measure grip strength of front limbs of rats and mice, which can easily detect the peak force by allowing them to grasp and pull the forelimb grid assembly. Accurate measurement is achieved with the built-in high-end transducer. A RS 232 port is provided to allow transfer of data to a PC.
Features
Self-Standing/Space-Efficient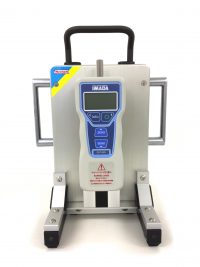 MK-380Si is used horizontally during measurement or can be self-standing vertically either during calibration or storage. It is compact and does not need wide space to stand. Three Easy-Grip handles on the top and sides provide comfortable carrying options.
Convenient Storage Space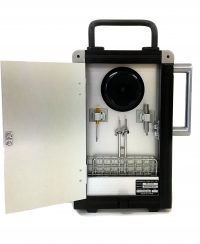 Pull bar assemblies, the calibration kit and other related equipment can be stored in the back storage with a compact door.
Grid assemblies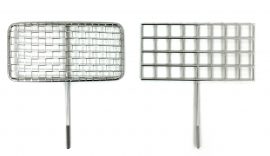 Mesh Grids for forelimb grip testing are made of Stainless steel.
Two different types of grips, each designed for testing rats or mice, are included.
Transfer data to PC via RS232C
A RS 232 port is provided to allow transfer of data to a PC.
(Data collection software is included)
SPECIFICATIONS
| | |
| --- | --- |
| Display | LCD 4 digits |
| Detector | Load cell |
| Measurement Units | kg, N |
| Detection Range | 5kg, 50N |
| Resolution | 0.001kg, 0.01N |
| Grid Assembly | Stainless steel |
| Power | 5VDC 1.0A  AC Rechargeable |
| Dimensions | W220mm × D300mm × H110mm |
| Weight | Approx. 2.5kg |
Standard Accessories
Forelimb Grid for Mice – 1
Forelimb Grid for Rats – 1
RS232C Cable – 1
USB-Serial Cable – 1
Data Collection Software for Windows – 1
Calibration tool (Standard weights are not included in this package)
Specifications are subject to change without notice.