INTRODUCTION
Muromachi Step-Through Test System has been designed to test animal memory. The test cage is divided into the two compartments, the light and the dark by the guillotine door. The animal is placed in the light compartment and allowed to explore there for a preset period of time so that it may be familiar with its environment. Then the door is opened and it tries to get in the dark room since it prefers a dark place. As soon as it gets into the dark, an electrical shock is given manually.
SPECIFICATIONS
STC-001M  Step-Through Test Cage For Mouse
Dimensions
Dark Room - W140 x D175 x H150 mm
Light Room - W90 x D115 x H150 mm
Overall - W360 x D180 x H175 mm
Grid
Diameter - O.D.4mm
Pitch To Pitch - 10 mm
Grid To Grid - 6 mm
Weight
Approx. 2 kg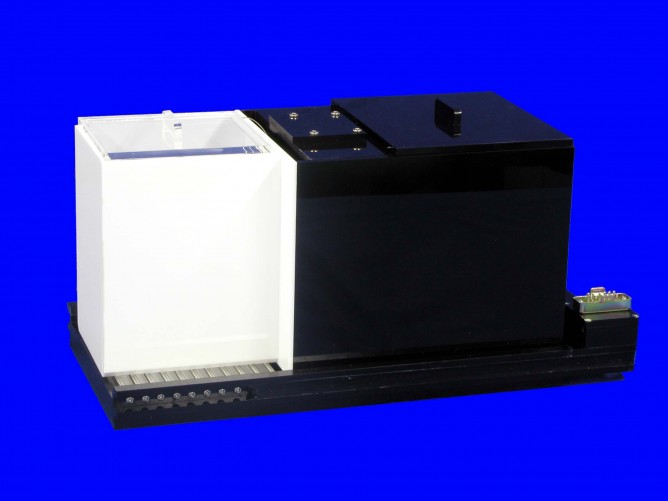 STC-001R   Step-Through Test Cage For Rat
Dimensions
Dark Room - W280 x D295 x H300 mm
Light Room - W240 x D245 x H300 mm
Overall - W610 x D320 x H340 mm
Grid
Diameter - O.D.5 mm
Pitch To Pitch - 15 mm
Grid To Grid - 10 mm
Weight
Approx. 8 kg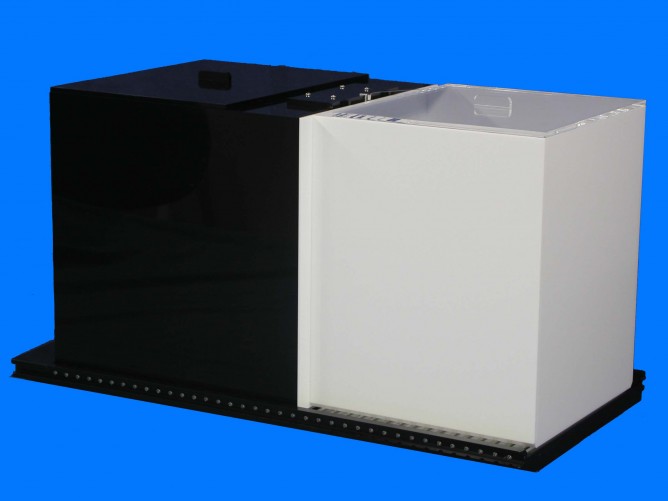 SGS-003DX Shock Generator Scrambler
Shock Current
0.5, 0.6, 0.8, 1.0, 1.3, 1.6, 2.0, 2.5, 3.0, 4.0 mA RMS
Range
x 1, x 0.1
Compliance Voltage
1400Vp-p AC 50/60Hz
Scramble
9 line multi-scramble by logic control
Input
5-24V DC or Contact
Output Timer
Remote Mode : output time control by external input
Internal Timer Mode : 0.1 - 99.9 sec
Output Connector
D-sub 25P female connector for scramble output
Dimensions
W300 x D270 x H100 mm
Weight
Approx. 5 kg
Power
100V AC 50/60Hz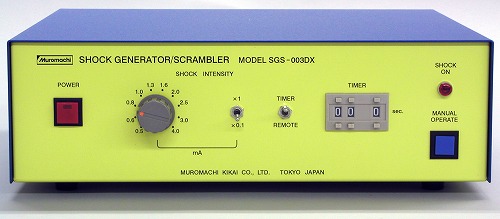 NOTE : Automated Step-Through Test System is also available.
Model MST-02R/A ( 2ch system for rats)

Specifications are subject to change without notice.